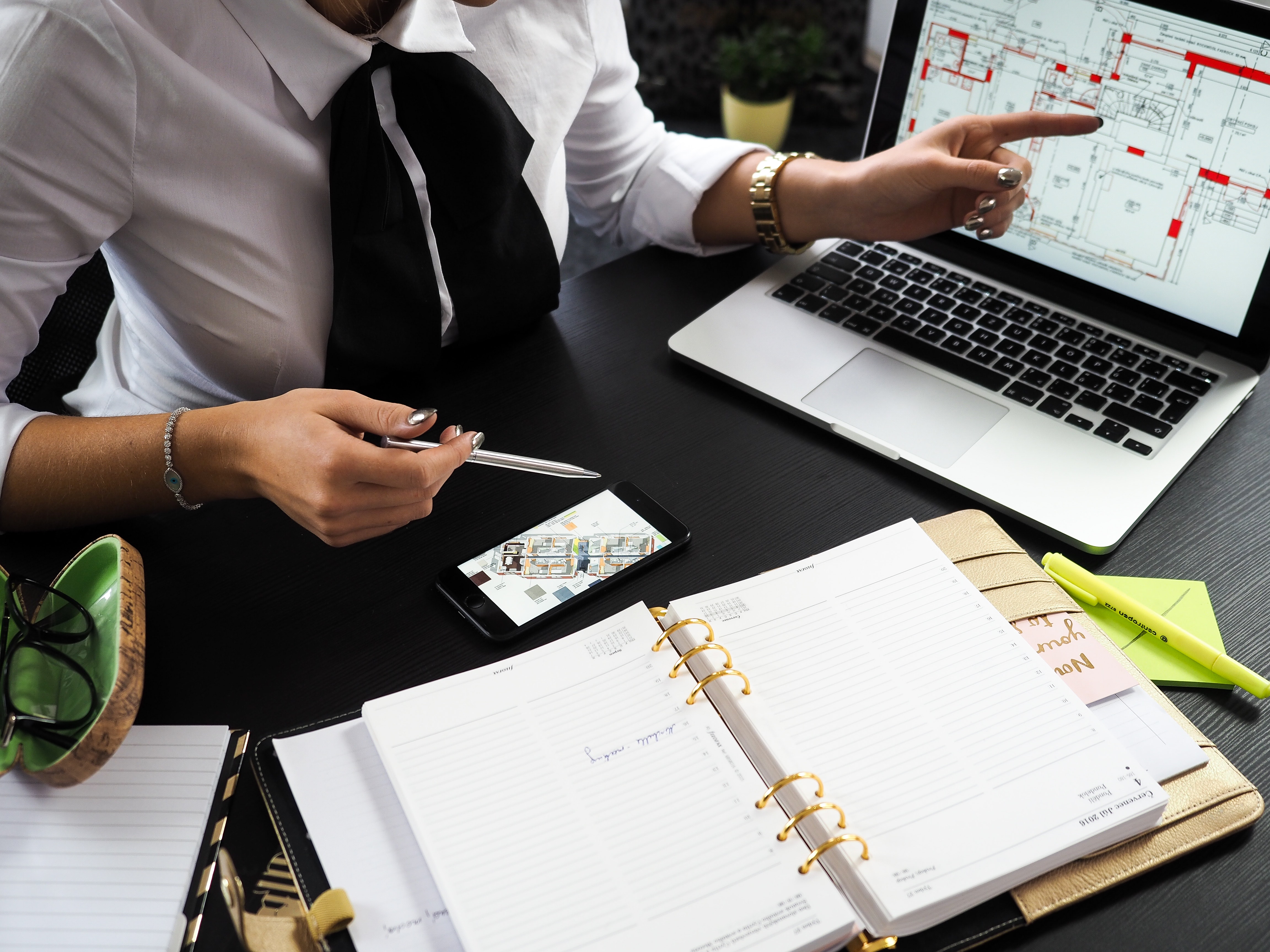 There's one question that real estate agents get asked all the time: "How's the market?" It's a difficult question to answer because the most accurate response depends on a variety of factors -- whether you're a buyer or a seller; what price point is most relevant to your particular case (the luxury market behaves very differently than the entry-level market); the state, metro area, neighborhood, and even the street where you're looking to buy or sell; how quickly you want to close the transaction -- you get the idea.
If you want personalized, accurate information about the real estate market, then it's wise to talk to an agent in person and get their take, but if you're just looking for a general sense of where the housing market is headed, then you can take a look at some of the research and statistics provided at a national level by respected real estate institutions and organizations. They can give you an idea of where the market is headed -- but keep in mind that delays in reporting and data collection usually mean that this information is at least slightly outdated; most of the March releases are summarizing February's or January's market activity. With that said, here's a roundup of the numbers released in March 2019 around the current housing market.
National Association of Realtors: Existing-Home Sales
The National Association of Realtors (NAR) collects data on home sales every month, including single-family homes, townhomes, condos, and co-ops. In February 2019 (https://www.nar.realtor/newsroom/existing-home-sales-surge-11-8-percent-in-february), existing-home sales were significantly higher than home sales in January; they increased month-over-month by 11.8%. But compared to February 2018, sales were slightly down by 1.8%. The median price across all housing types was $249,500, an increase of 3.6% over February 2018's median home price of $240,800. According to NAR, February 2019 was the 84th consecutive month that home prices increased year-over-year.
NAR reported that the total number of existing homes for sale was 1.63 million, an increase from January's inventory of homes for sale (1.59 million) as well as an increase over February 2018 (1.58 million). And NAR also reported that homes were on the market for an average of 44 days in February 2019; in February 2018, homes were on the market an average of 37 days. Homes got the most listing views per property and sold the most quickly in Midland, Texas; Chico, California; Colorado Springs, Colorado; Spokane-Spokane Valley, Washington; and San Francisco-Oakland-Hayward, California.
According to NAR, first-time buyers purchased 32% of homes sold in February 2019, and all-cash buyers purchased 23% of homes sold.
What's it mean? It's not surprising that more homes were sold in February than in January, as both buyers and sellers gear up for the spring market -- typically the most active time of year for home sales. Even though price growth is slowing nationally, and even though there are more homes for sale available, the fact that home prices are still increasing year-over-year indicates that the housing market hasn't fully reverted to a buyer's market yet, at least at a national scale. But homes are taking longer to sell than they did at this time last year, another signal that a national buyer's market could be on the horizon.
National Association of Realtors: Pending Home Sales
NAR's Pending Home Sales Index measures contract signings -- so it's a forecast of home sales based on how many homes went under contract in February. For February 2019 (https://www.nar.realtor/newsroom/pending-home-sales-dip-1-0-percent-in-february), pending home sales were down 1.0% from January 2019 and 4.9% from February 2018. This is the fourteenth consecutive month in which pending home sales have decreased year-over-year.
What's it mean? Because pending home sales were up 5% in January 2019, the overall drop is "not a significant concern," according to NAR's chief economist, Lawrence Yun. However, Yun also believes that a lack of inventory will lead to future decreases in pending home sales.
National Association of Realtors: Housing Affordability
The Housing Affordability Index provided by NAR is a measure of how much it costs to buy a house, given the most recent home price data, mortgage interest rates, and household income information available. NAR's Housing Affordability Index for January 2019 (https://www.nar.realtor/sites/default/files/documents/hai-01-2019-housing-affordability-index-2019-03-08.pdf) showed improvements over previous months, even though median home prices have continued to rise year-over-year.
January 2019 showed a median home price of $249,400, up from $241,900 in January 2018. With mortgage interest rates at 4.76% and median family income at $77,902, the monthly payment for a mortgage premium and mortgage interest would be $1,042 and would comprise 16.1% of household income.
What's it mean? Don't forget that taxes and homeowners' insurance are also part of a mortgage payment! Depending on home prices in your area and whether they are above or below the national median -- and how household income in your area measures up against the national median -- this is all relatively good news for affordability. NAR calculated that across 2018, mortgage premiums and interest comprised 17.1% of household income, so a decrease of 1% is a good thing for would-be buyers.
Mortgage Bankers Association: Weekly Applications Survey
Every week, the Mortgage Bankers Association (MBA) releases data on how many applications for a mortgage were received the previous week. The most recent data available (released on March 27, 2019, for the week of March 22, 2019: https://www.mba.org/2019-press-releases/march/mortgage-applications-increase-in-latest-mba-weekly-survey-x250985)) showed mortgage applications up 8.9% from the previous week.
What's it mean? If you heard somewhere that mortgage rates had decreased in March, then this is one of the results -- when rates fall, more people tend to apply for mortgages because they'll be paying less over the lifetime of their mortgage loan.
Mortgage Bankers Association: Mortgage Credit Availability
The MBA also measures mortgage credit availability -- in other words, how easy (or prohibitive) is it to get a mortgage loan? For February 2019 (https://www.mba.org/news-research-and-resources/research-and-economics/single-family-research/mortgage-credit-availability-index), MBA reported that the mortgage credit availability index was up by 0.6% over January 2019.
What's it mean? When the mortgage credit availability index rises, it means that it's easier to secure a mortgage loan; when it falls, it means that it's more difficult to get a mortgage loan.
Mortgage Bankers Association: Builder Applications Survey
Another measure of housing market health involves how many buyers are seeking to purchase brand-new homes, which the MBA tracks in its Builder Applications Survey. For February 2019, mortgage applications for new homes were up 3% from February 2018.
What's it mean? An increase in builder applications is typically a good thing -- it's an indication that more new homes are being sold, and more homes available for sale is helpful for every player in the real estate market.
US Census Bureau: New Residential Construction
The Census Bureau keeps tabs on how many homes are being built at a national level, which is helpful for tracking housing inventory (and inventory shortages). In February 2019 (https://www.census.gov/construction/nrc/pdf/newresconst.pdf), 1,296,000 building permits were issued, and 1,303,000 homes were completed. Permits were down 2.0% from February 2018, and completed homes were up 1.1% from February 2018.
What's it mean? It's good news that more homes were completed, but given the housing inventory shortages present in many markets across the country, the decrease in permits is not-so-good news.
Remember: Just like every home is different, every buyer and seller is different, and every metro area's housing market is different. If you really want to know how the market is doing for your specific scenario, talk to a real estate agent you trust and get their assessment of whether you should be buying or selling right now.